Looking to elevate your home to magazine cover status? It might seem like a pricey task, but it doesn't need to be. The good news is that decor can be made personal and creative on a shoestring budget. We've put together a list of low budget flat interior design ideas to get the ball rolling! And they are all exceedingly doable too. 
Low Budget Flat Interior Design Tip #1: Buy (or Make) Art Prints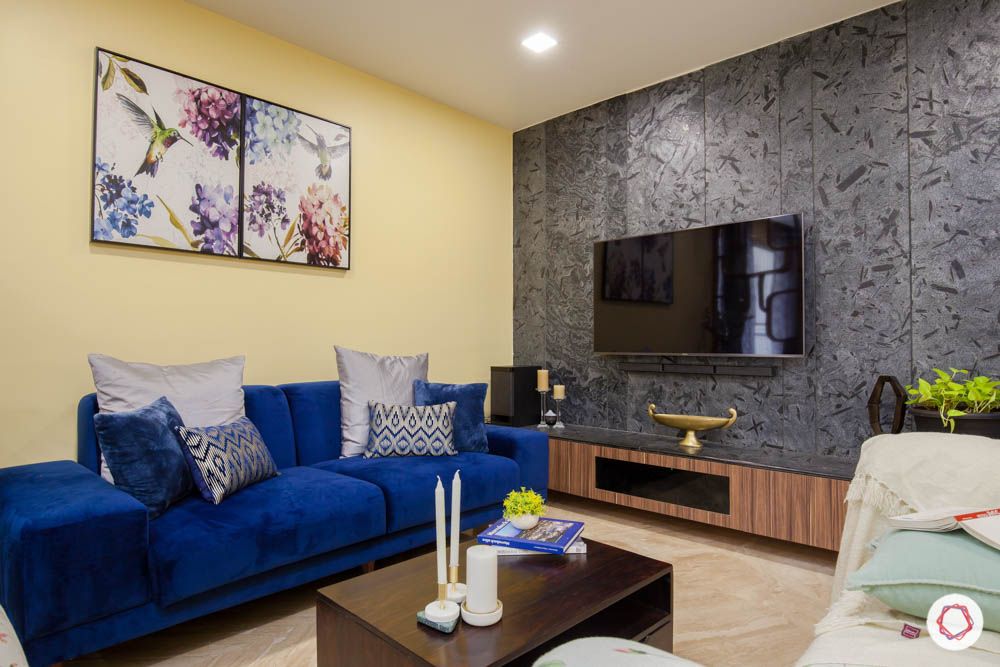 Wondering how to decorate home in low budget? Art is the answer! Art prints add colour to a space and run the gamut of styles, from contemporary to vintage and everything in between. If your budget can't account for art pieces, consider making some on your own;  all you need is a brush, paint and a large enough canvas to paint on.
Price of one abstract canvas: Starting at ₹400
ALSO READ: 9 Tips That Will Absolutely Make Your Home Look Minimal
Low Budget Small House Interior Design Tip #2: Get Potted Plants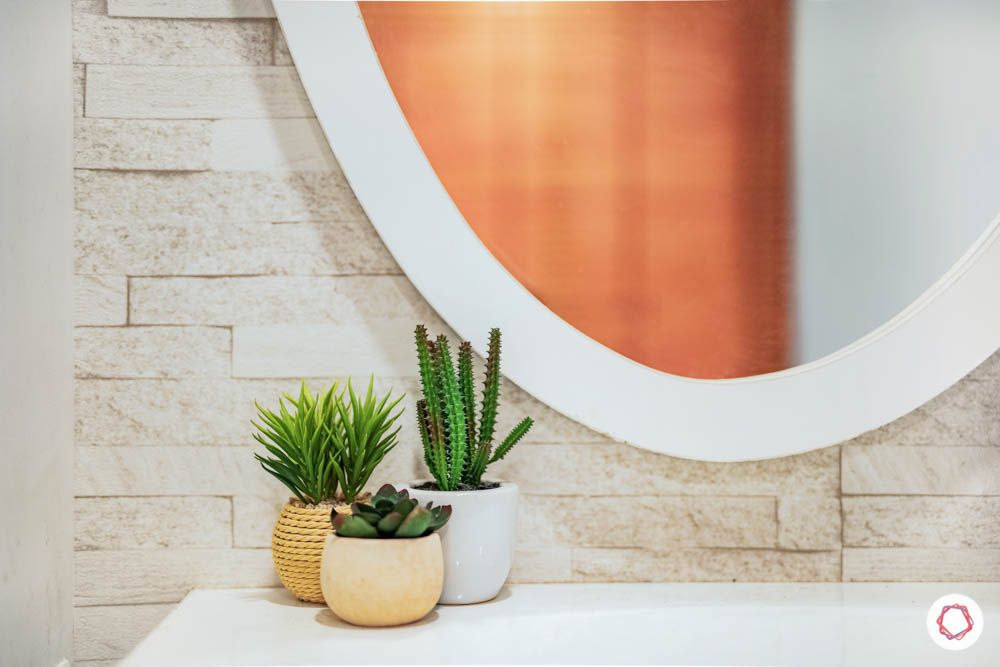 Plants are a great option for people looking for interior design in low budget tips. Indoor plants such as fiddle leaf figs and cacti are ideal because they don't need too much care and instantly deck out the home. Consider switching out the pots for ceramic or standing planters and terrariums to elevate the trend.
Price of one terrarium: Between ₹500- ₹1,000
Low Budget Flat Interior Design Tip #3: Deck Out Your Bookcase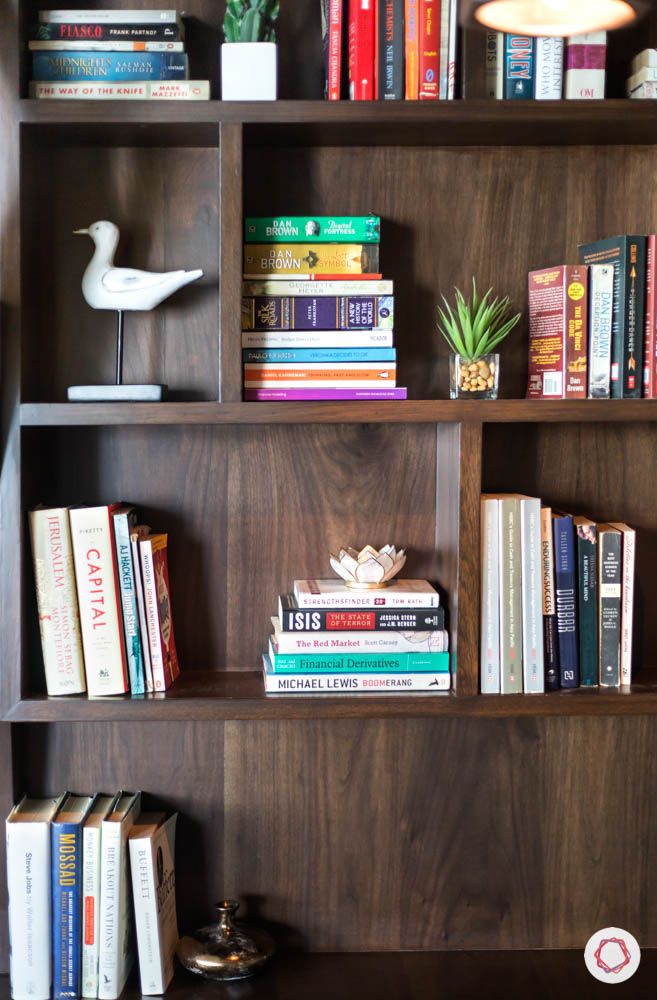 Bookcases aren't only for books these days but also a low cost interior design option. To increase the style quotient, consider pairing regular books with interesting bric-a-brac such as vintage bookends, miniature cacti, crystals or photo frames.
Price of simple decorative bookends: ₹500 onwards
Low Budget Small House Interior Design Tip #4: Throw in Snazzy Pillows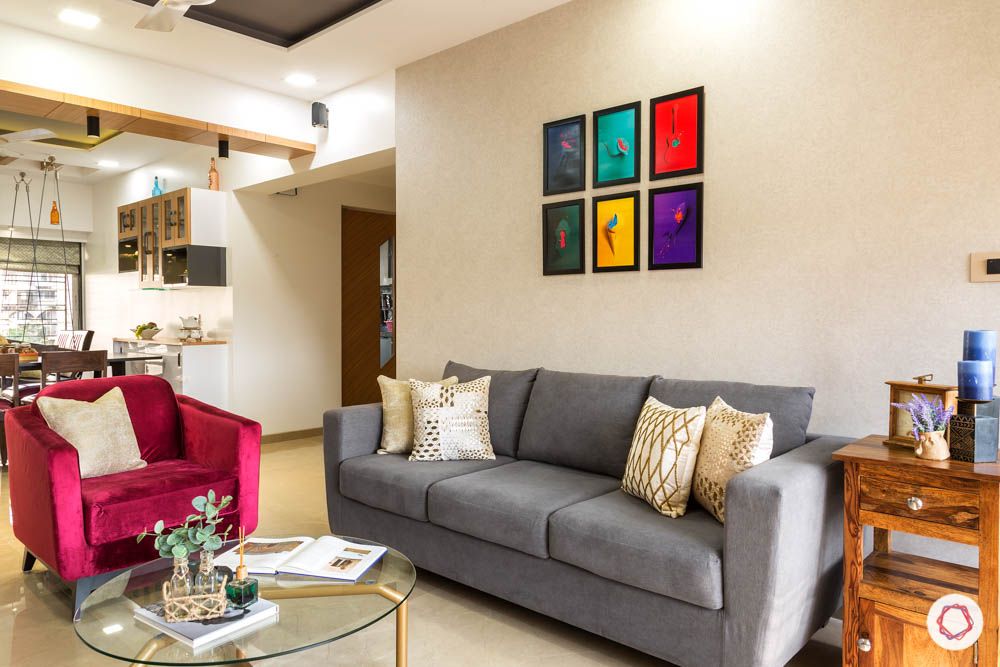 Sure, redoing your sofa may blow a massive hole in your budget, but there's a way around it– slipcovers. These drape over existing sofas in a variety of prints and patterns to give it a new look without much physical change. Snazzy throws and pillows can also have the same effect.
Market price of a pillow/cushion: ₹150 onwards
Market price of an oomph factor cushion cover: ₹400 and above
Low Budget Flat Interior Design Tip #5: Switch Out Dining Chairs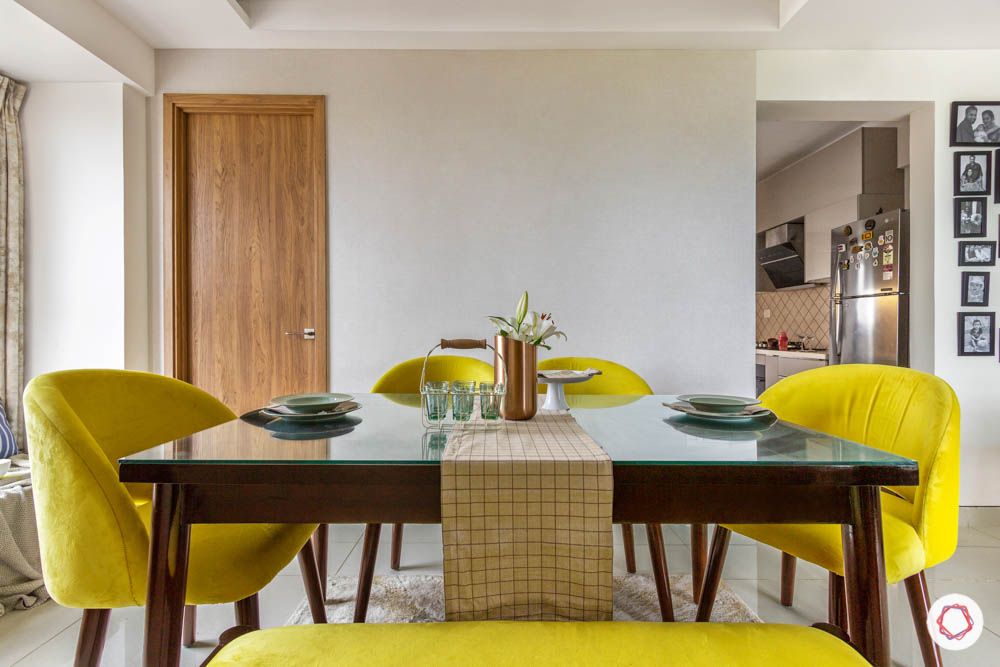 How to decorate home with low budget? Just keep it simple! If you're able to, consider swapping out the matching chairs for some in a different style as this instantly amps up the space. Alternatively, you could redo the seats of an upholstered dining chair or layer chair pads or slipcovers for a change.
Price of slipcovers: ₹400 onwards
Low Budget Small House Interior Design Tip #6: Add a Rug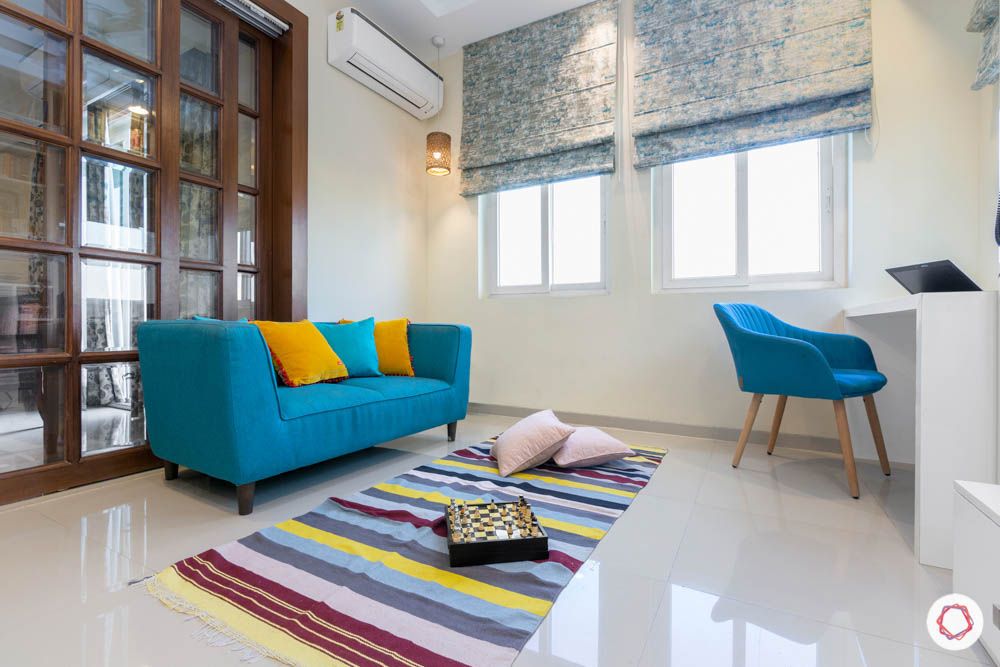 Rugs have the potential to instantly transform a space without a single structural change. If your room needs new life, consider purchasing a printed or patterned rug. If there's already too much going on, a neutral carpet or jute rug will work just as well.
Market price range: ₹450 onwards
Low Budget Flat Interior Design Tip #7: Switch Out Door Handles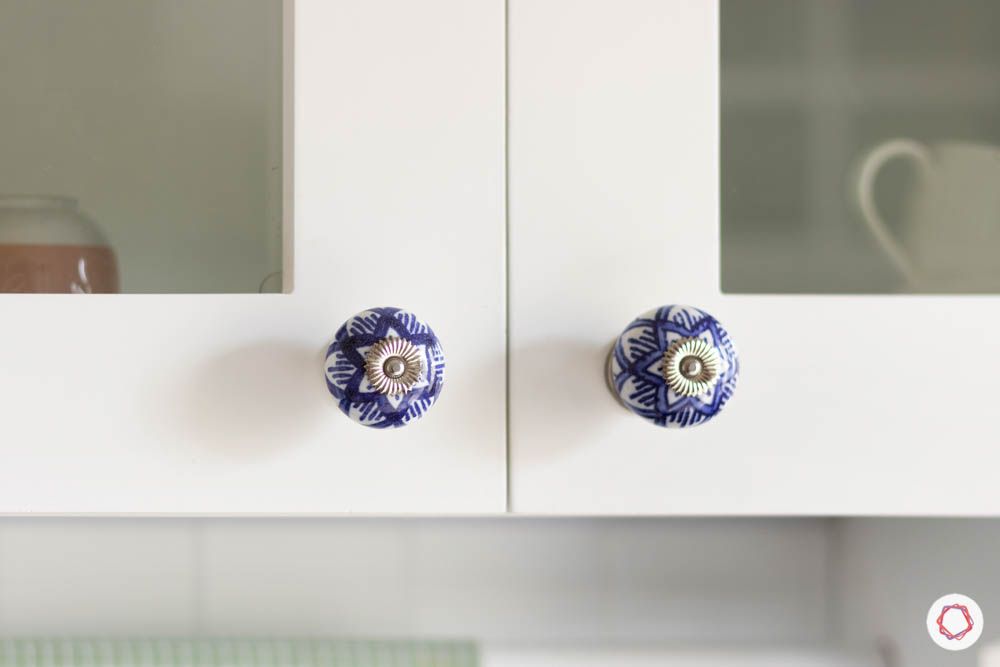 Handles are a great low budget flat interior design option. Instead of fitting out doors and cabinets with regular handles, consider opting for quirky or contemporary ones that will function as decor pieces. There are a variety of options available, from mosaic door knobs and chrome bars to cutlery-shaped handles.
Price per doorknob: ₹30 onwards
Low Budget Small House Interior Design Tip #8: Get a Fancy  Mirror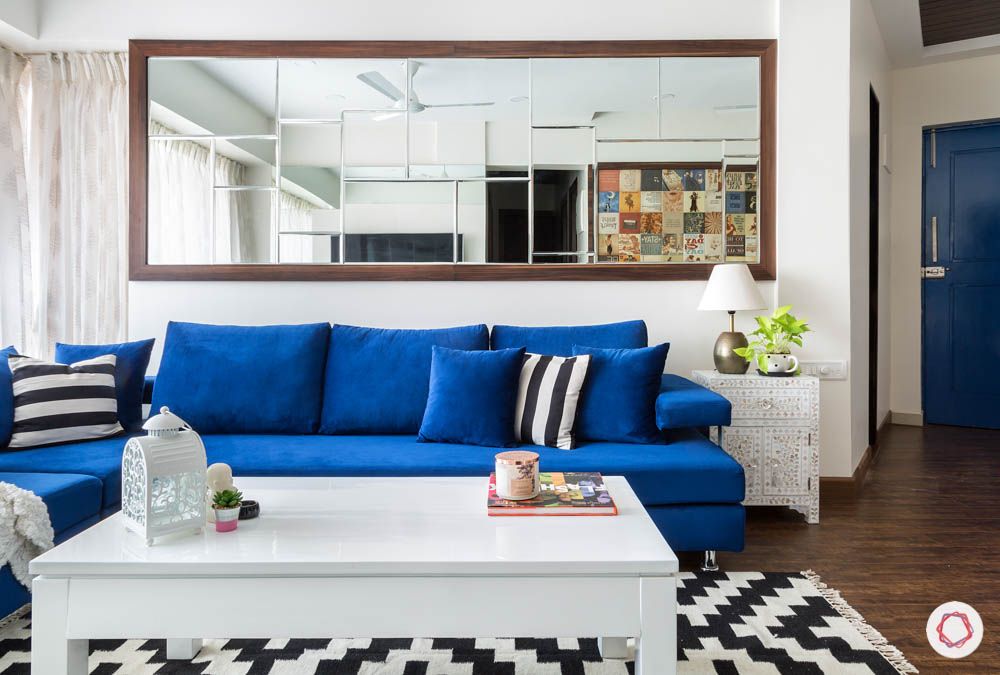 The use of mirrors can be multi-dimensional in a home. Stylish mirrors reflect existing light to make the space bigger, allow you to check your outfit before you head out the door, and double up as decor pieces.
Price of a decorative mirror: ₹1,000 onwards
Low Budget Flat Interior Design Tip #9: Display Vintage Pieces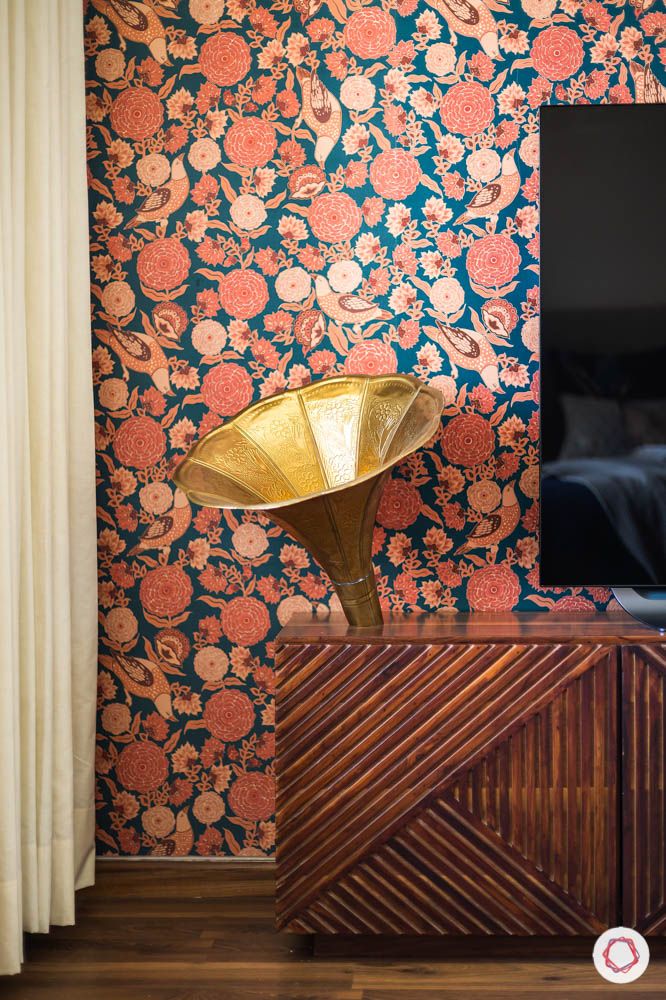 Curios and vintage knick-knacks continue to stand the test of time and infuse character into a space. Hit up thrift stores and antique shops to find one-off items for great prices.
Vintage home decor price: ₹700-₹800 onwards
Low Budget Small House Interior Design Tip #10: Paint a Wall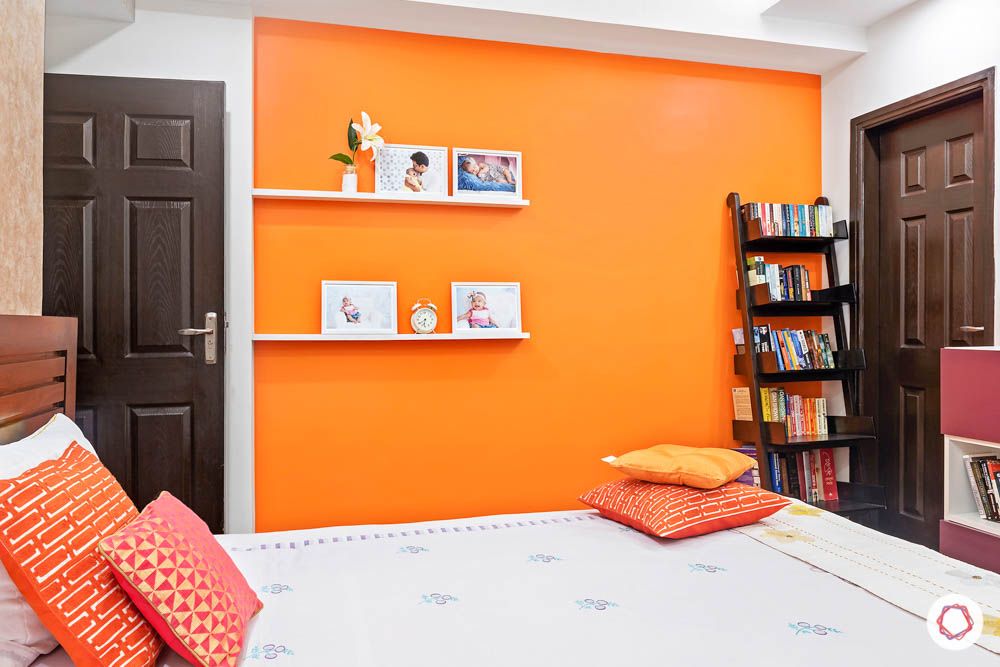 Depending on the colour you choose, an accent wall has the ability to take a space from mundane to dramatic, cosy, or airy. If you're confident in your wall-painting abilities, putting together an accent wall also makes for a fun DIY project.
Market price range: ₹400 onwards
When considering low budget flat interior design ideas, keep these rules of thumb in mind– don't over decorate and stick to your budget no matter how tempting the decor collection is!
If you're looking for ideas specific to your dining room, check this out: Step up Your Dining Room Within Budget.
How Can Livspace Help You?
We hope you found our ideas useful! If you want your home to be just as beautiful, then look no further. Book an online consultation with Livspace today. Delivering safe home interiors has been our No. 1 priority. Click here to find out how interiors are being delivered following all safety protocols. 
Send in your comments and suggestions at editor@livspace.com