When you're looking for extra storage or display space, there is no solution as simple as wall shelves. They are cheap, practical, easily available, easily installed and, best of all, take up very little space! When you find the right kind of wall shelf designs for your space, you also elevate the aesthetics of your room.
Open wall shelf decor ideas are a great way to make curios, books, condiments and other accessories easily accessible. So bid farewell to bulky storage solutions and take home some of these handy, simple wall shelf designs instead! From the living room to the kitchen, the pooja room to the kids' room, we've got a design for every space.
Decorative Wall Shelves for Living Room Spaces
When it comes to living room display options, most of us make do with the available furniture. But you don't necessarily have to settle either. You can easily install decorative wall shelves for living room spaces that make a statement. Take a look at some of our wall shelves for living room storage to display accent pieces.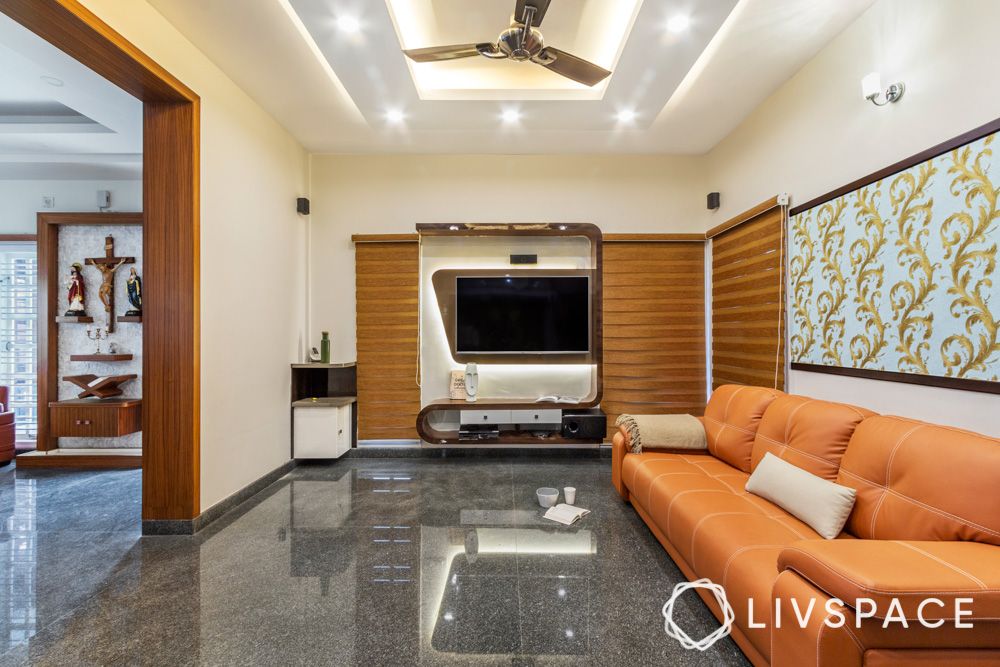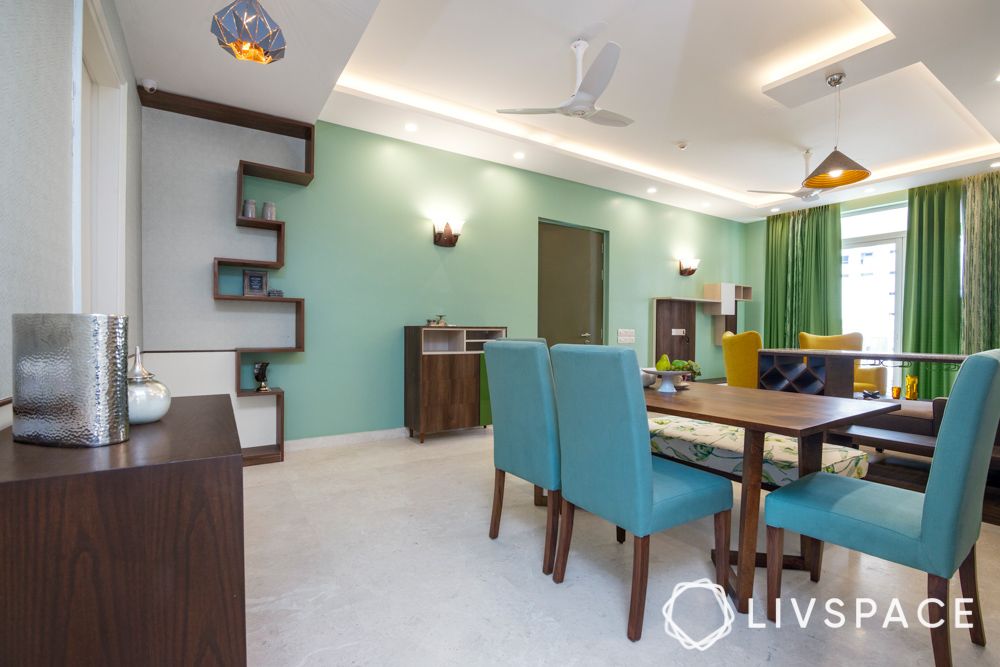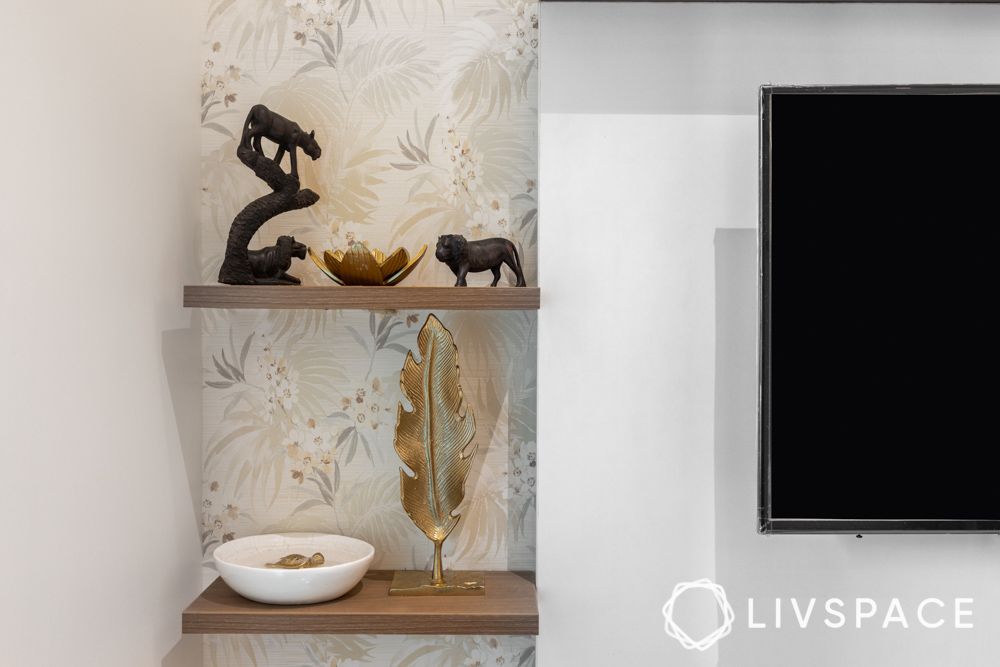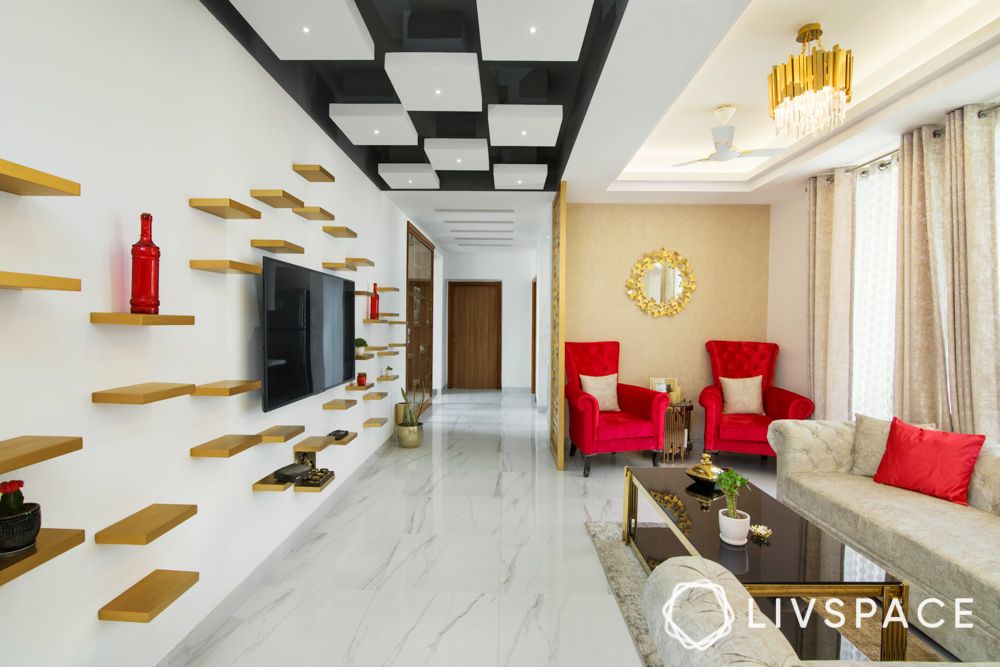 Up for experimentation? Turn your TV wall into a work of art with a scattered wall shelf design like we did for this home. You can also use a combination of wood or laminates to add on to the design of your wall shelves for living room storage.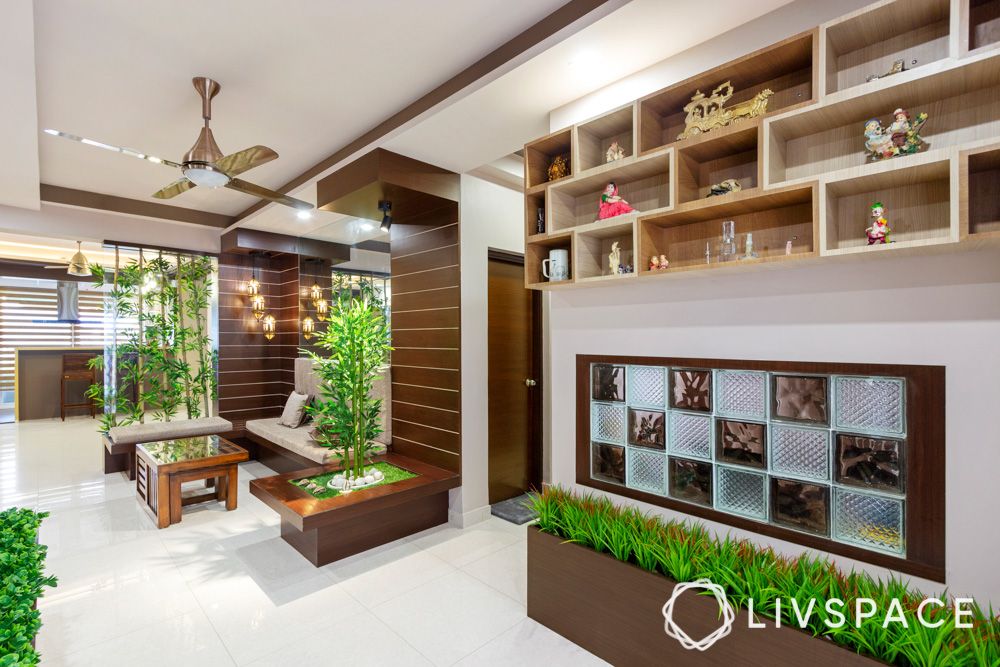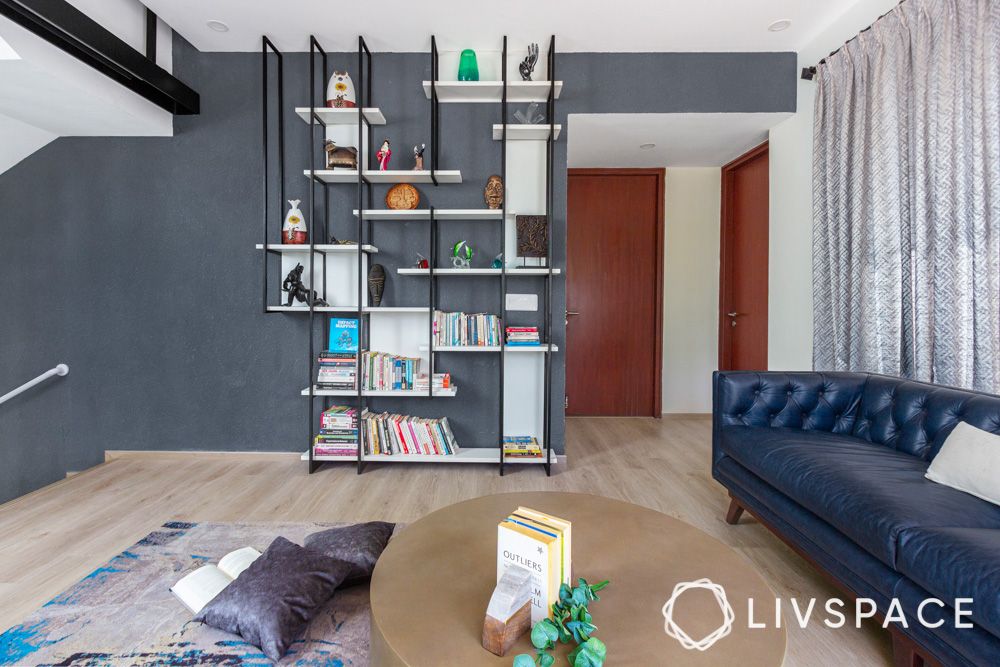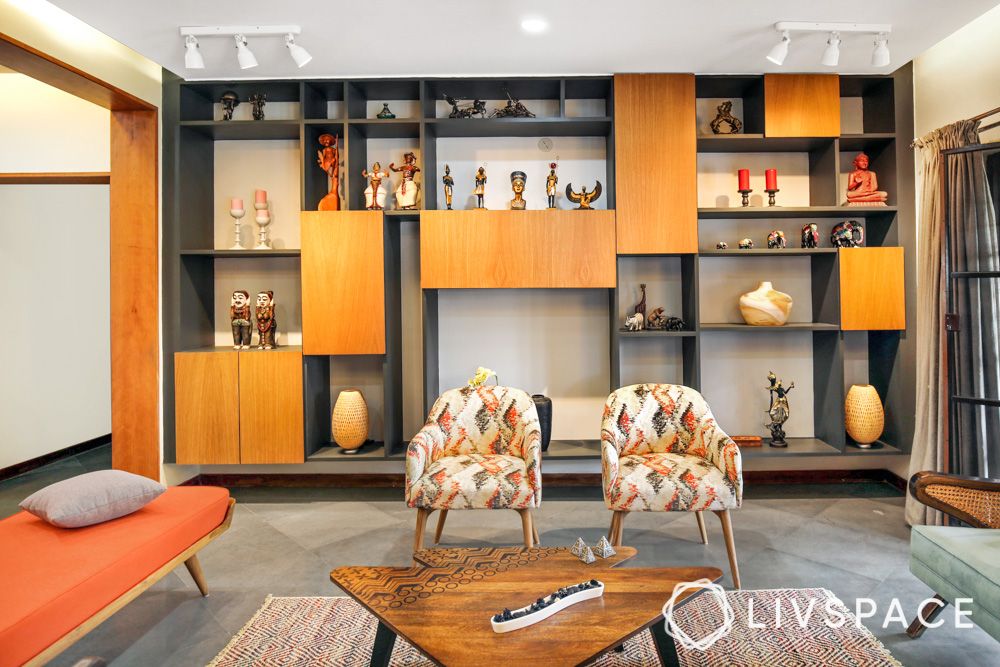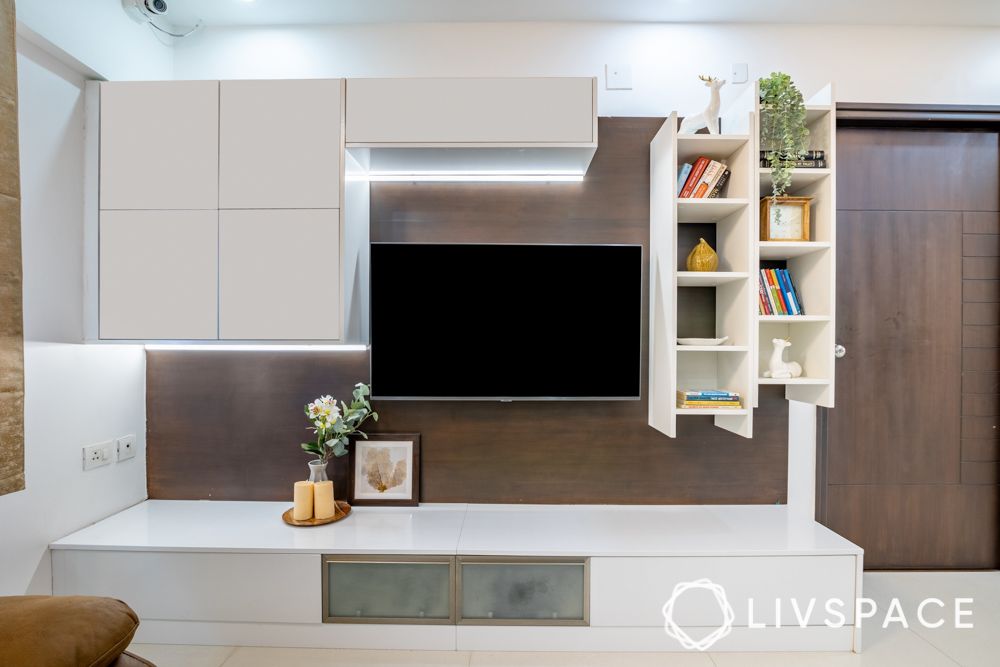 Modular Wall Shelf Designs for Bar Units
The shelves in your home bar units need not be simple and common. If you have a flair for experimentation, they can even be modified to make your bar more look more impressive. Take a look at these modular decorative wall shelves to create a stunning home bar.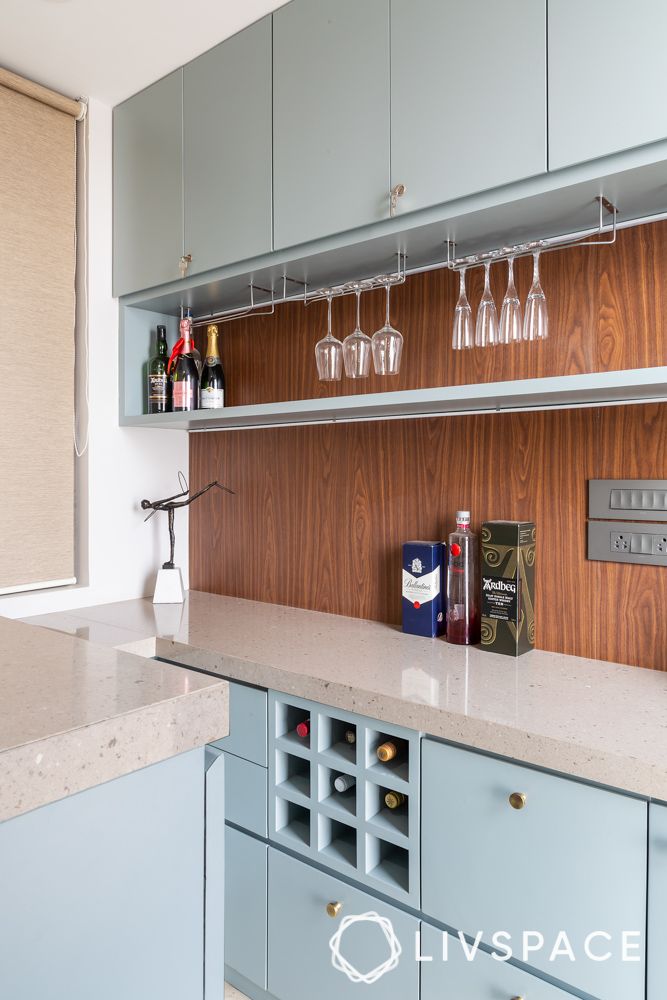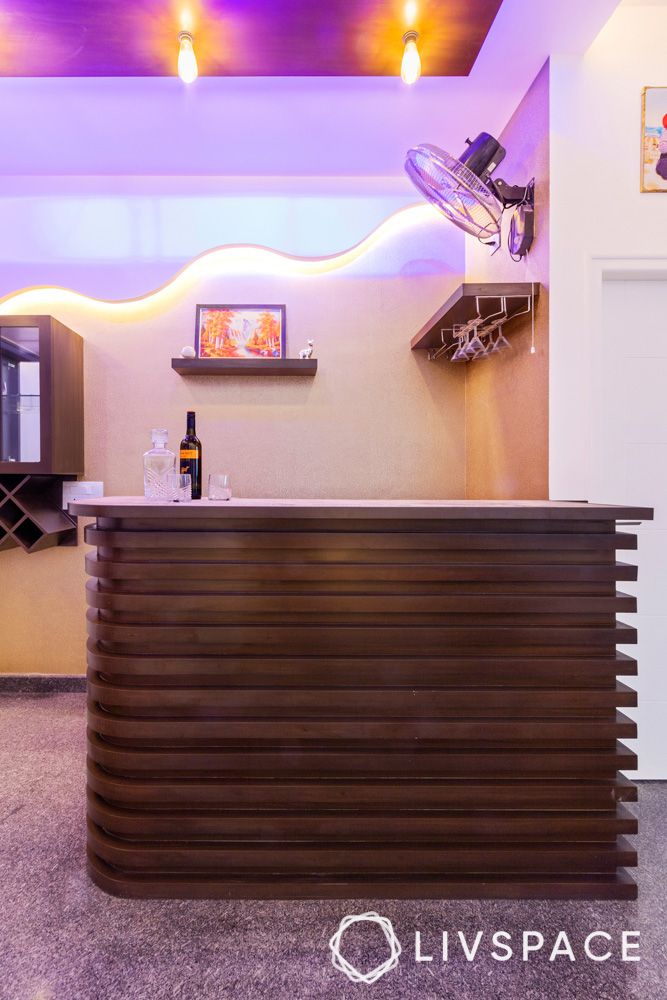 Simple Wall Shelves Designs for Foyers and Passages
Our passages and foyers, although narrow, shouldn't be neglected. There are many designer wall shelves you can use here to decorate such parts of your home.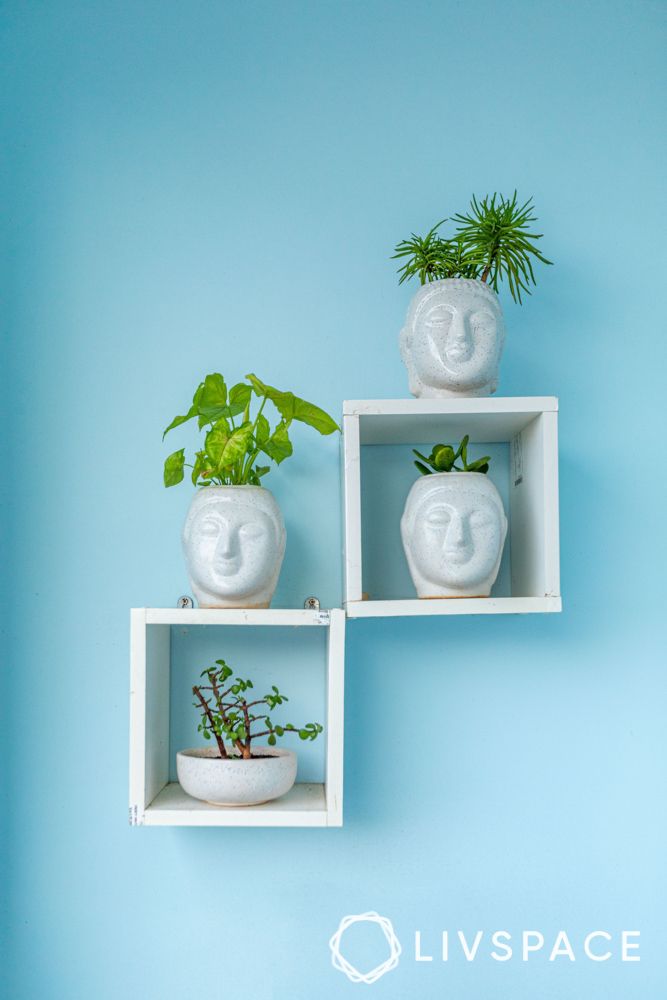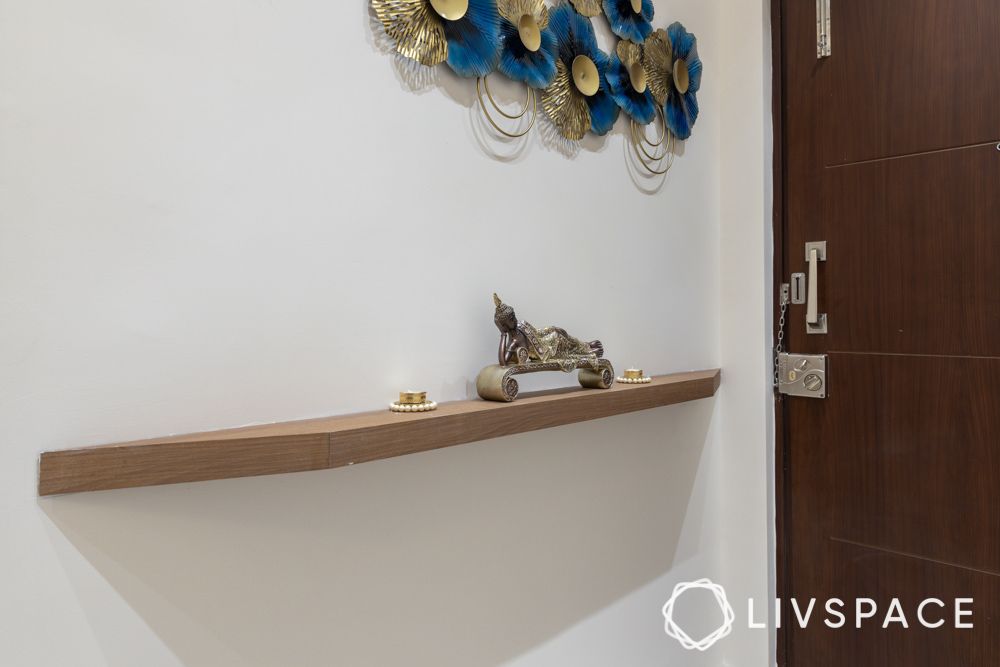 Easy-to-Match Wall Shelf Designs for Bedrooms
Did you think of having a display-worthy wall shelf storage unit in your bedroom? The ideal place to use these kinds of wall shelves ideas in your bedroom is the wall adjoining the TV unit. If you do not like the idea of having a television in your room, you can use cube-style display shelves on the wall that cover the entire space. They are ideal to store books and other essentials. On the other hand, you can have simple ledges on the TV unit to display your favourite curios.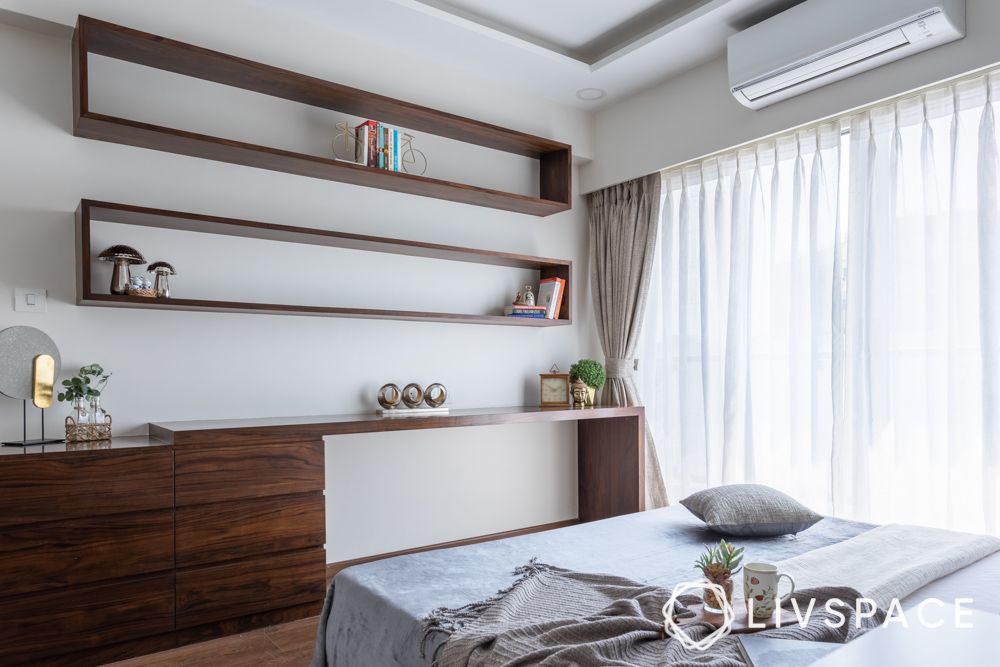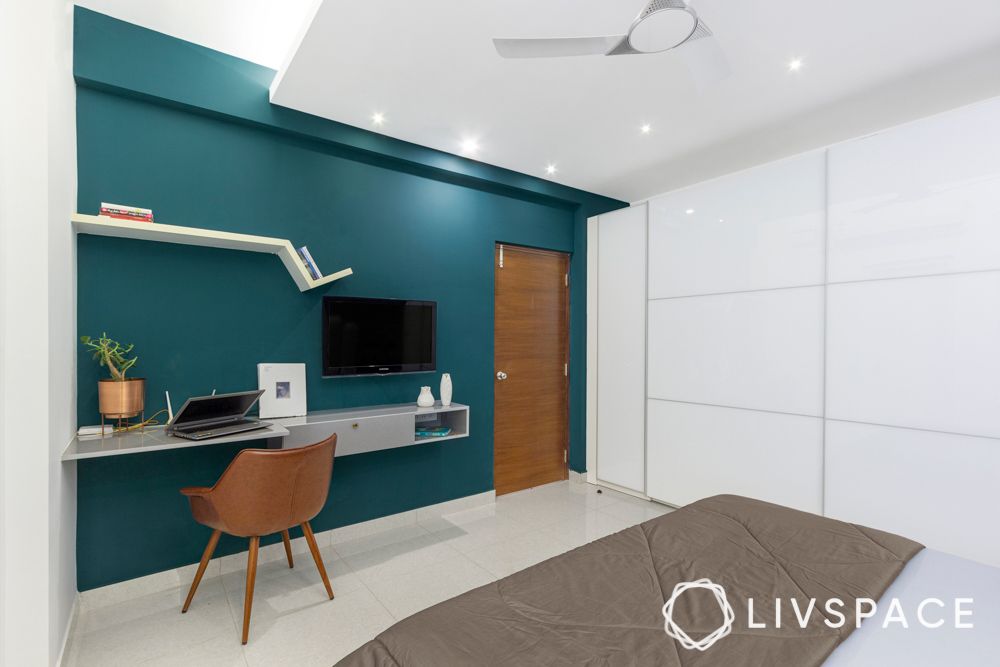 You can also install designer wall shelves along the bare walls of your room. Make use of vertical wall rack designs or simple wall shelves for bedroom storage, especially near study tables or reading corners.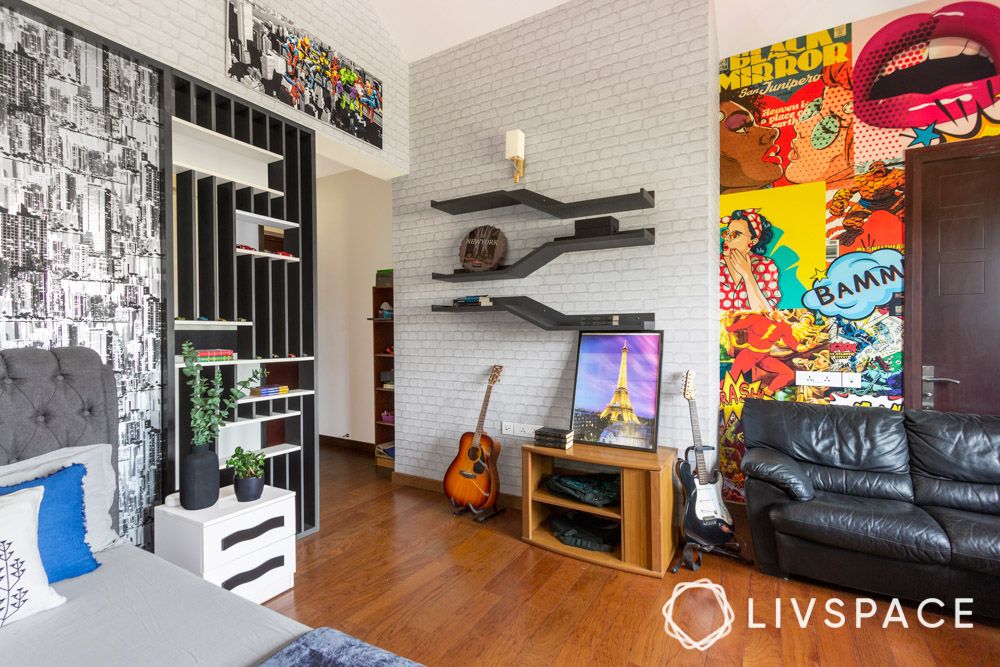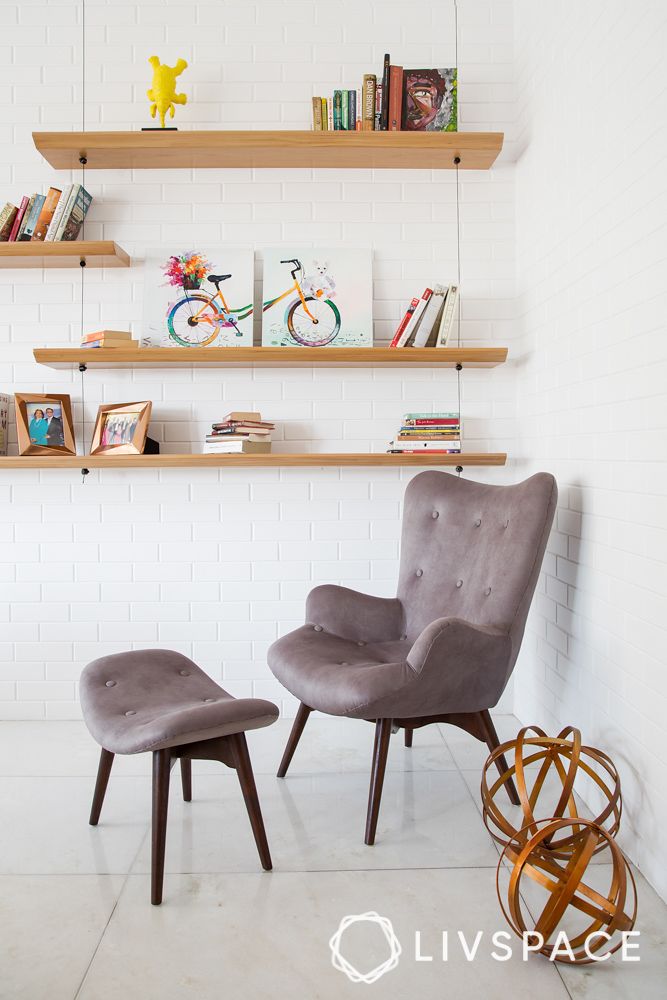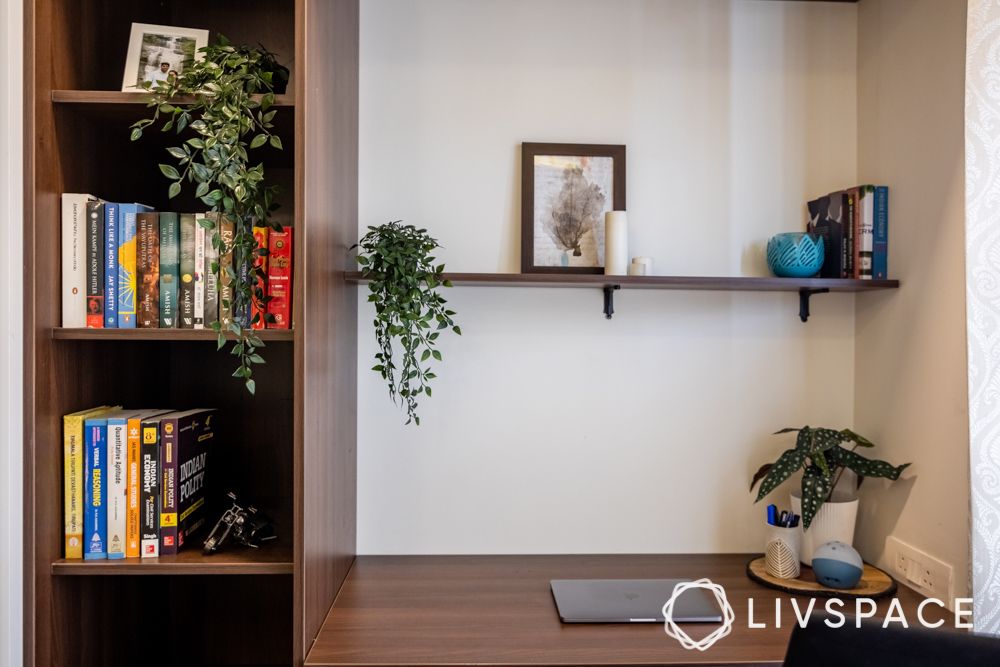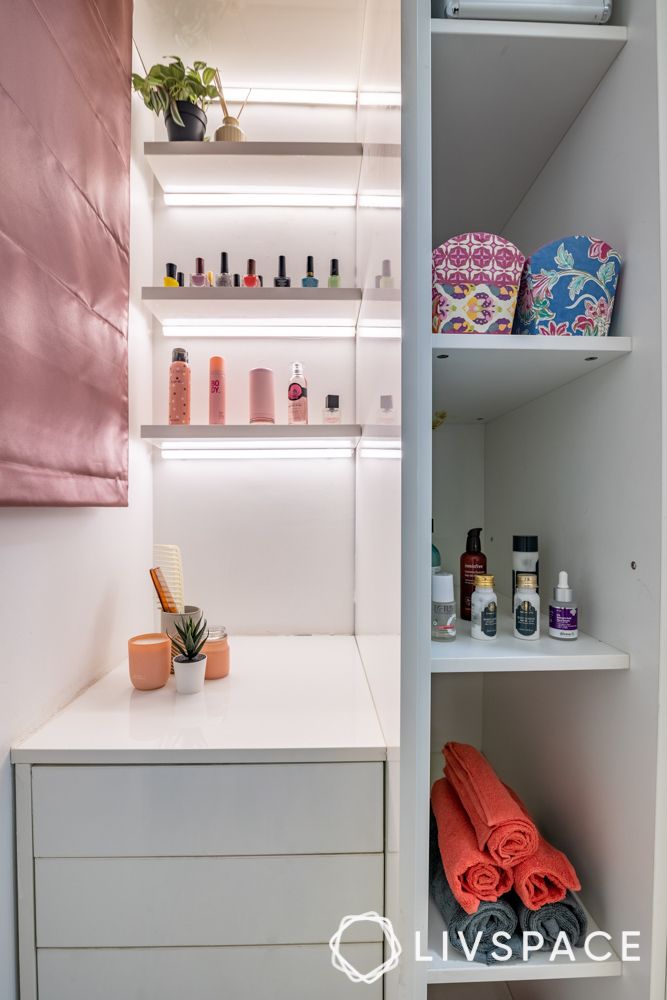 Clever Wall Shelf Designs for Kids' Rooms
The main idea of having an open shelf design on the wall in a kid's room is to store books or toys. It could also be used to display trophies or other achievements. This wall shelf storage unit caught our eye, as it makes efficient use of corner space. The impressive thing about the second wall shelves idea is that it fits perfectly into this nook. It is great from a functional perspective too, given its basket shape, which reduces the chance of books toppling over.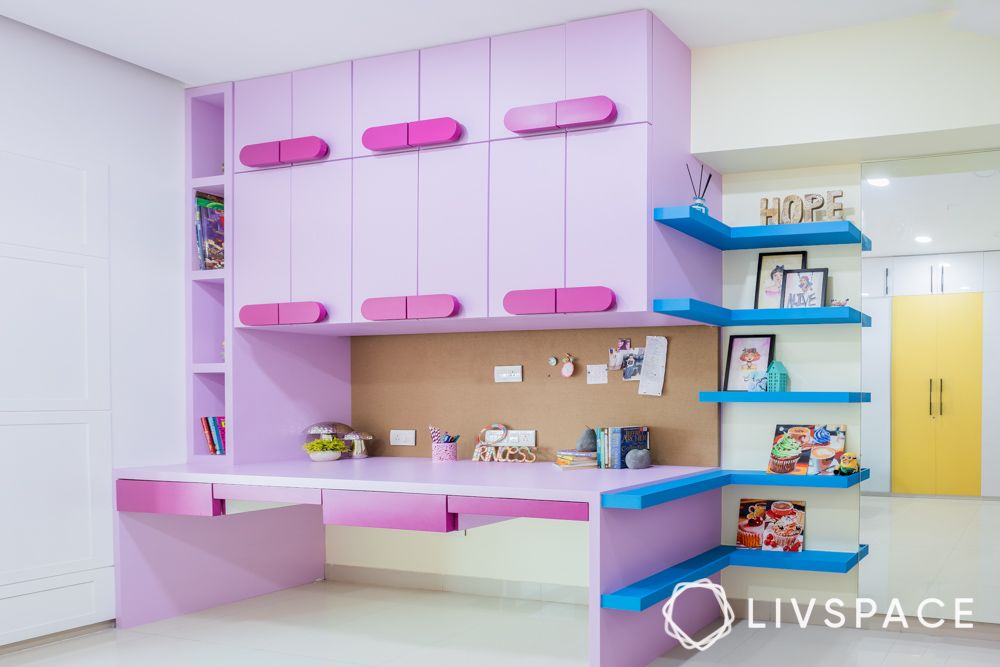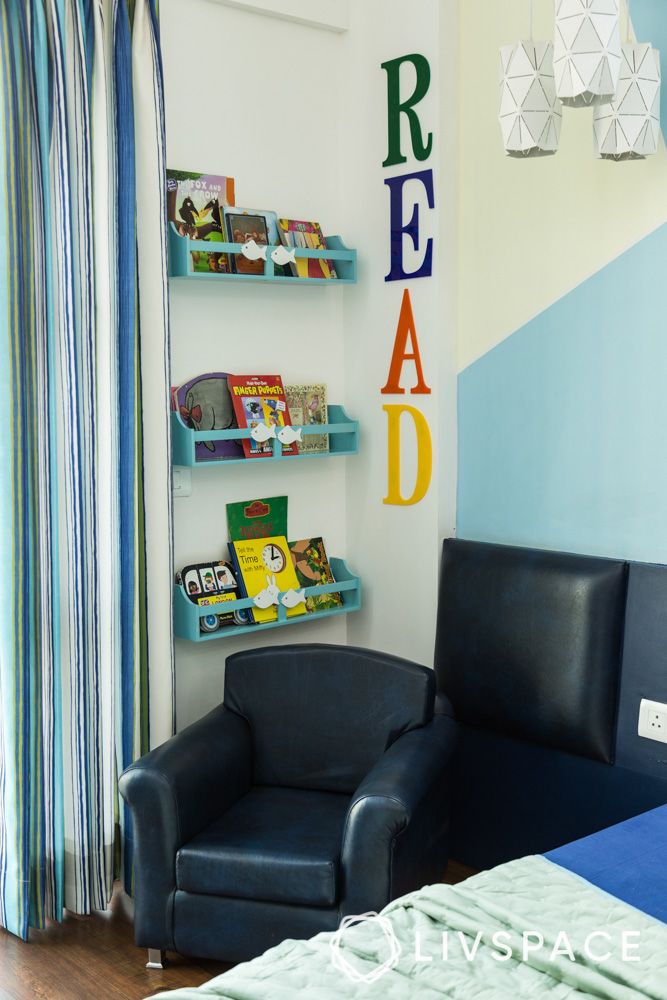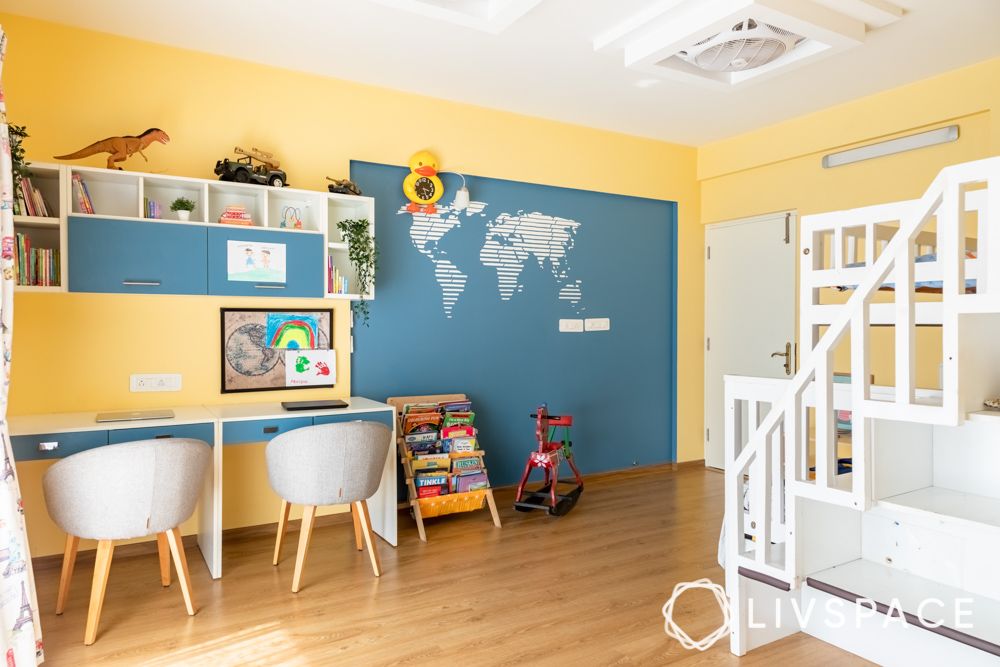 Handy Wall Shelf Designs for Kitchens
A few open shelves in the kitchen are sure to come in handy. This is primarily because open shelves like these spice racks are easily accessible. Add a line of hooks to it and you can easily hang your cooking spoons and spatulas too! If you like to stock up on groceries and you have overshot your kitchen interior budget, an open pantry can be a life-saver. You could opt for stone wall shelf designs since they are affordable and durable too.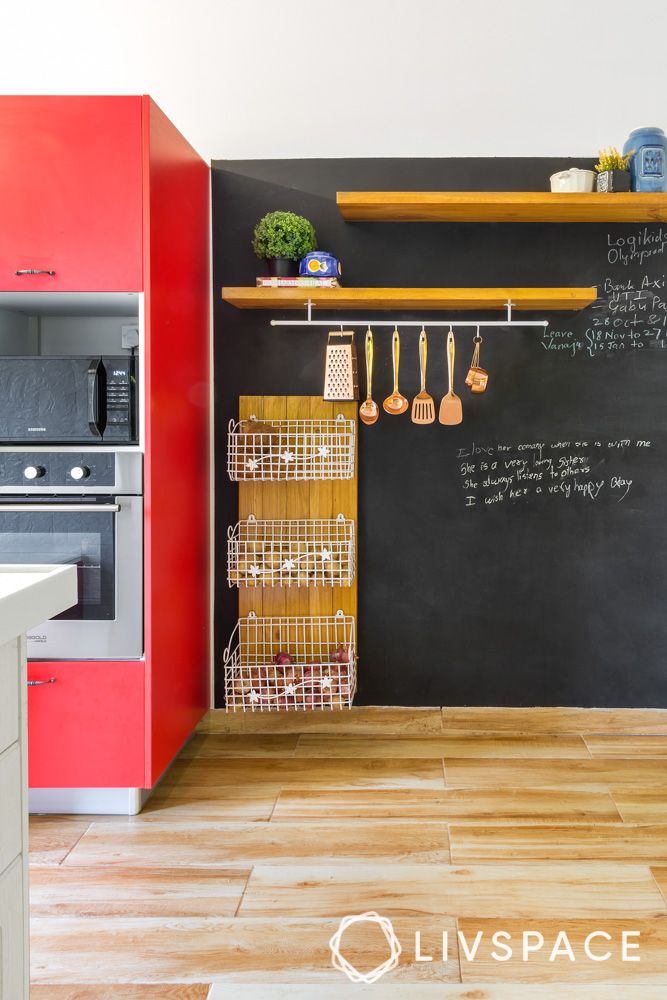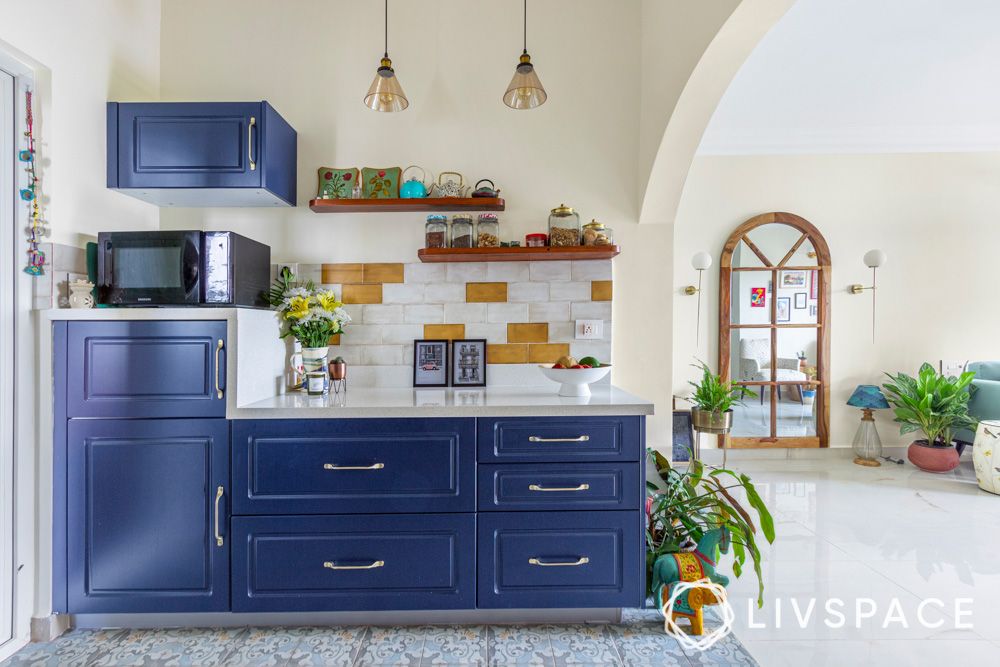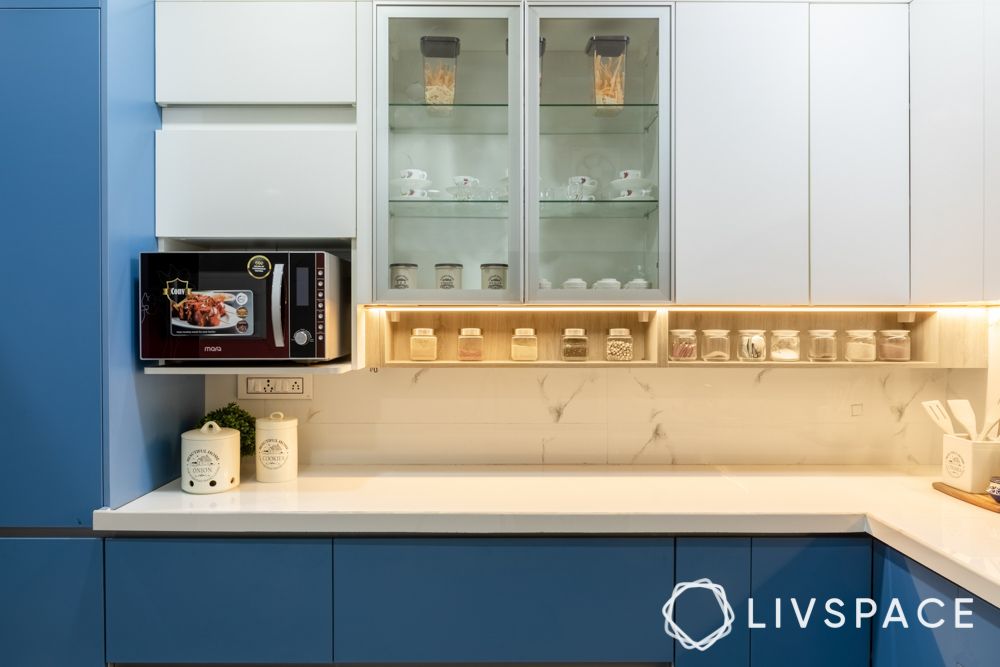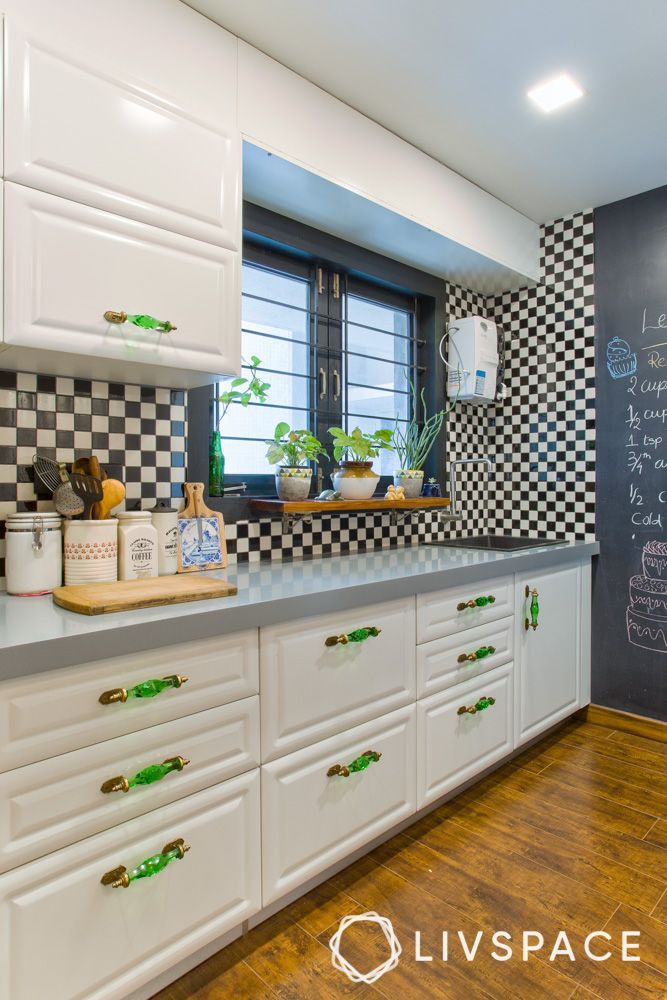 Safe and Sanitary Wall Shelf Designs for Bathrooms
Whether big or small, the bathroom is one room that never seems to have enough storage space. Creating a cache for toiletries might just be what your bathroom needs. Open wall shelf designs are the ideal storage options for big bathrooms with empty walls. Small bathrooms require elements that have a purpose and are functional, so your safest bet will be to install shelves in wall niches.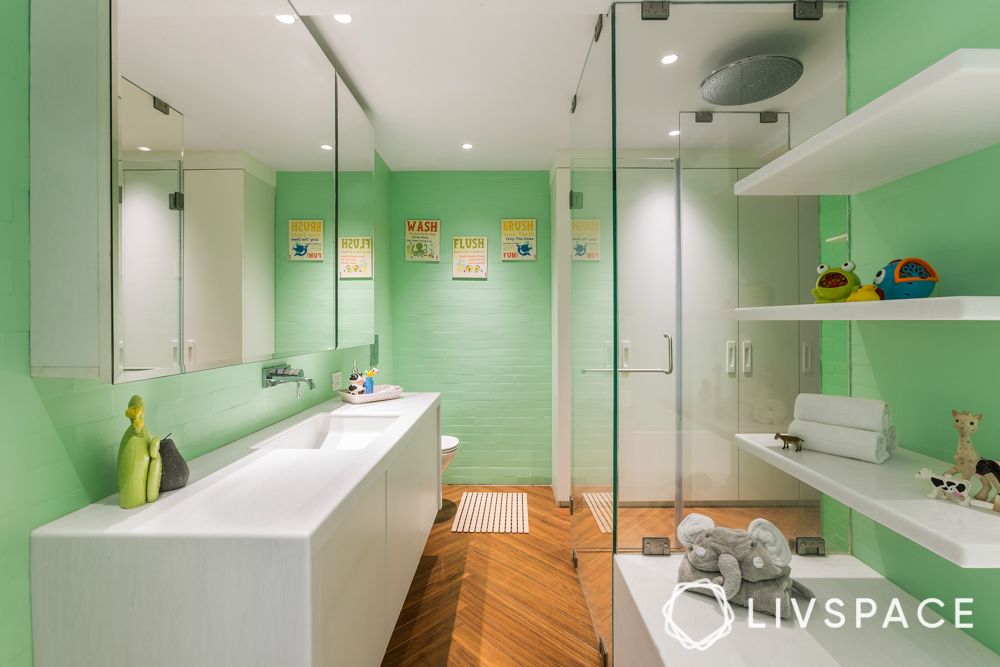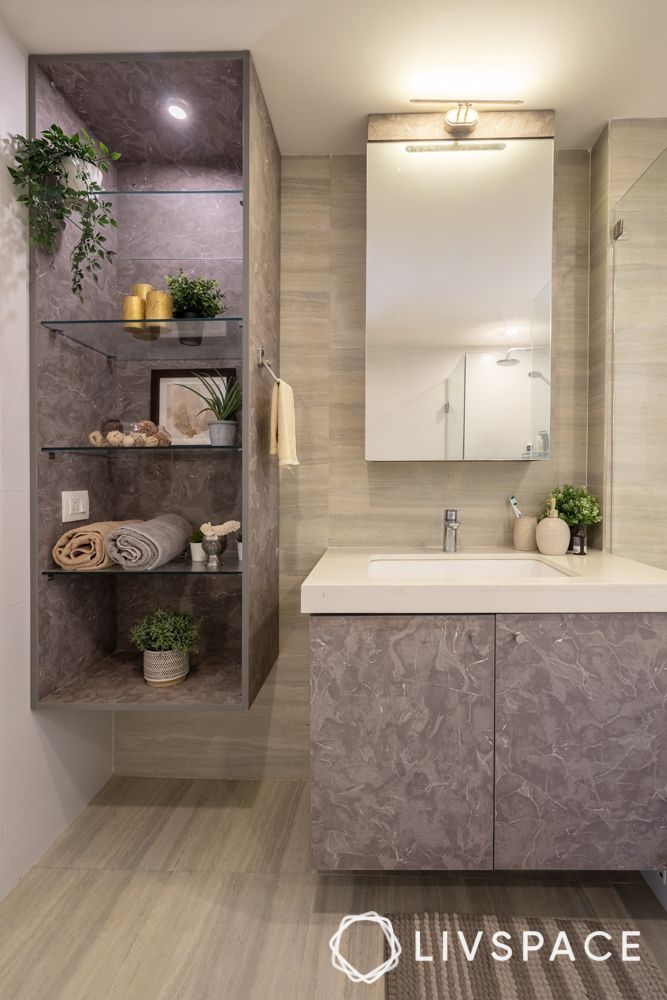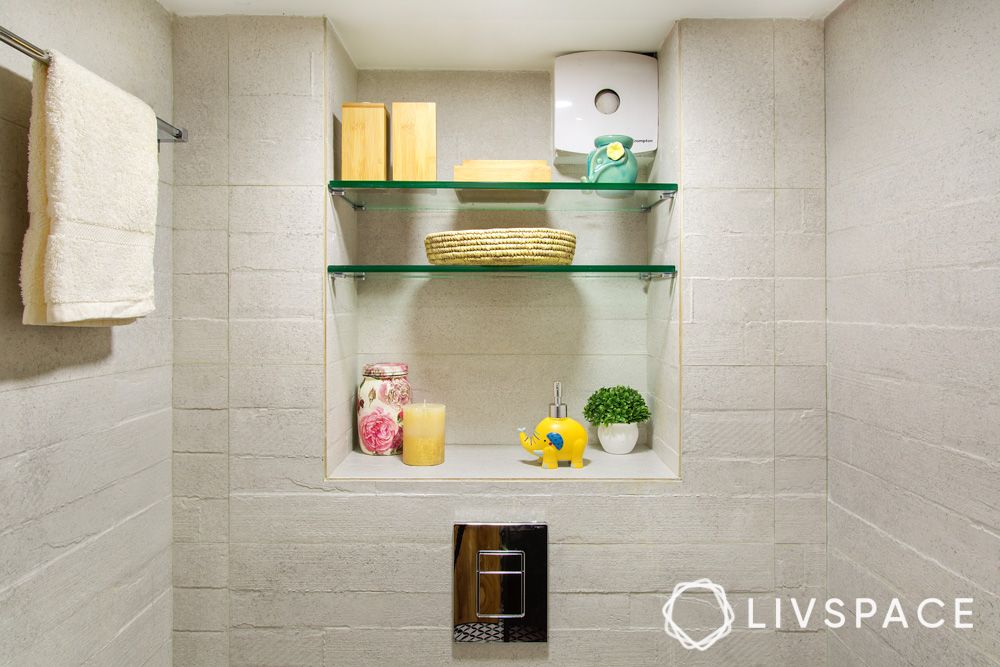 Designer Wall Shelves Ideas for Pooja Rooms
A great deal of thought goes into the height at which deities are placed in pooja rooms. Whether you prefer sitting or standing while praying, idols must be kept on a sturdy surface. Propped up against the wall, a bracket shelf is ideal for pooja rooms with heavy idols. On the other hand, floating wall shelf designs go unnoticed and are perfect for photo frames of deities.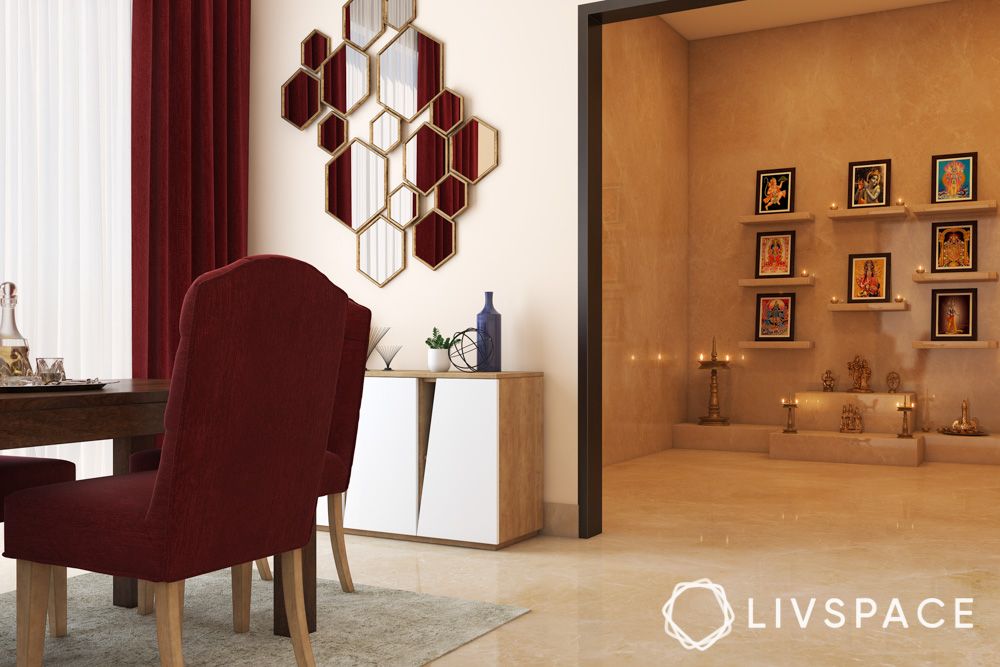 Durable Wall Shelves for Balconies and Utility Rooms
The kind of shelves you choose for your balconies and utility areas must be based on your decor themes and your storage requirements. Take a look at some of the examples by Livspace to make well-informed decisions.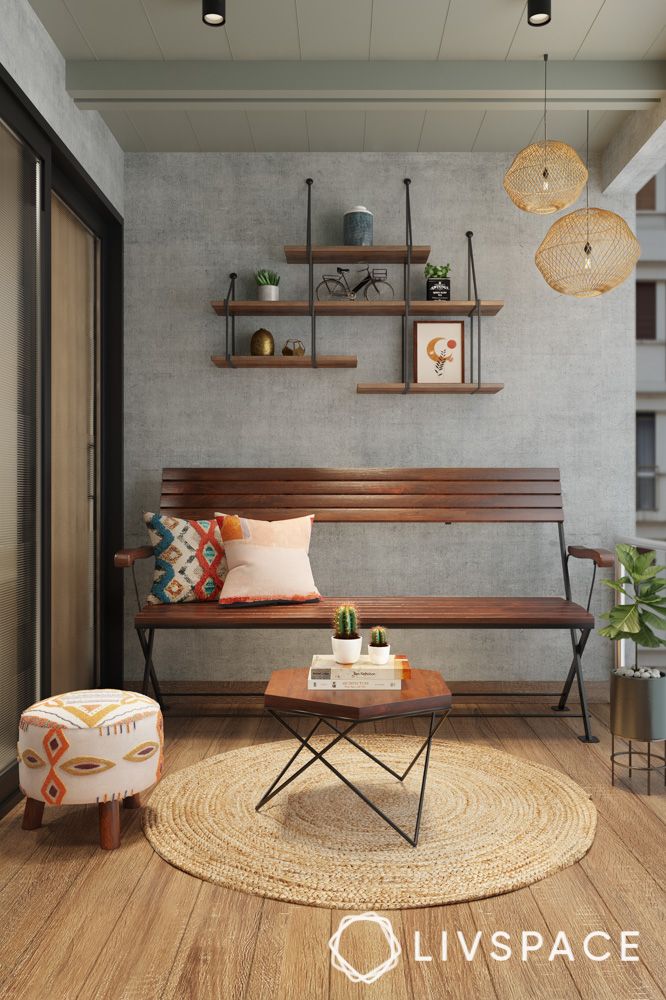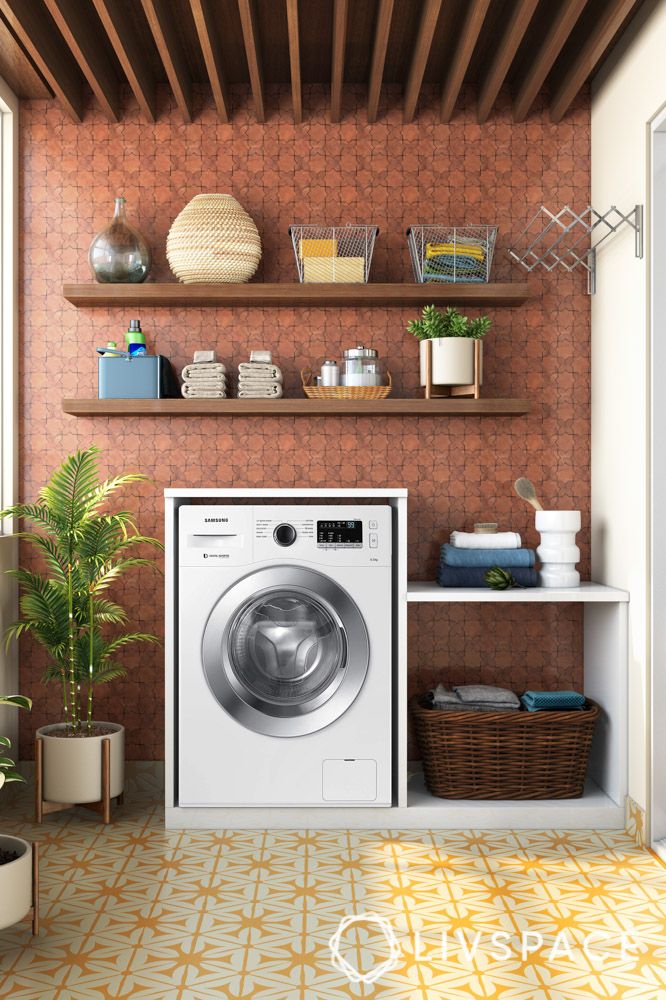 We believe there's a shelf design for every room in every home and these ideas should provide ample inspiration! If that has left you wanting more interesting storage ideas, check out which wardrobe should you get for more home interior inspiration.
Wall Shelves Cost and the Factors That Influence Them
There are several factors that can affect wall shelves cost. These include the size, materials (MDF, HDF-HMR, or Wood), and the finish of your shelves. Depending on how you select your wall shelf design, these factors dictate whether you can get low cost wall shelves or not.
Materials like wood can be relatively more expensive whereas recycled materials like HDF-HMR are more cost-effective. If you're keen on low cost wall shelves, consider opting for a wall shelf design made of recycled wood.
Similarly, the design of your wall shelf also plays a part in how much you can expect to pay. This is largely because customised designs are relatively more expensive compared to readymade/modular solutions. The standard floating shelves cost can be cheaper than customised shelves since the design is simple and straightforward.
In terms of finishes, you can choose from laminates, membrane, PU, and acrylic while designing your wall shelves. For more affordable designs, consider going for a laminate finish.
How Can Livspace Help You?
We hope you found these wall shelf design ideas useful! If you want beautiful interiors for your home, then look no further. Book an online consultation with Livspace today.
Send in your comments and suggestions to editor@livspace.com