So you have decided to renovate your home and now the choice lies between a renovation contractor Singapore and an interior designer. Do you know the major differences between the two? While you're busy dreaming about your new home, let us tell you how to choose between the two. One is great for preset designs and the other is ideal when you need innovative ideas for your home renovation. Can you guess which is which? Read on to find out.
Who is a renovation contractor?
A renovation contractor in Singapore is concerned with the functionality of the finished home. So, if you know exactly what you want for your home, a contractor will help you implement it strictly as mentioned. They will, however, work according to your ideas. They are straightforward professionals who will not provide advice unless you explicitly ask for it.
Who is an interior designer?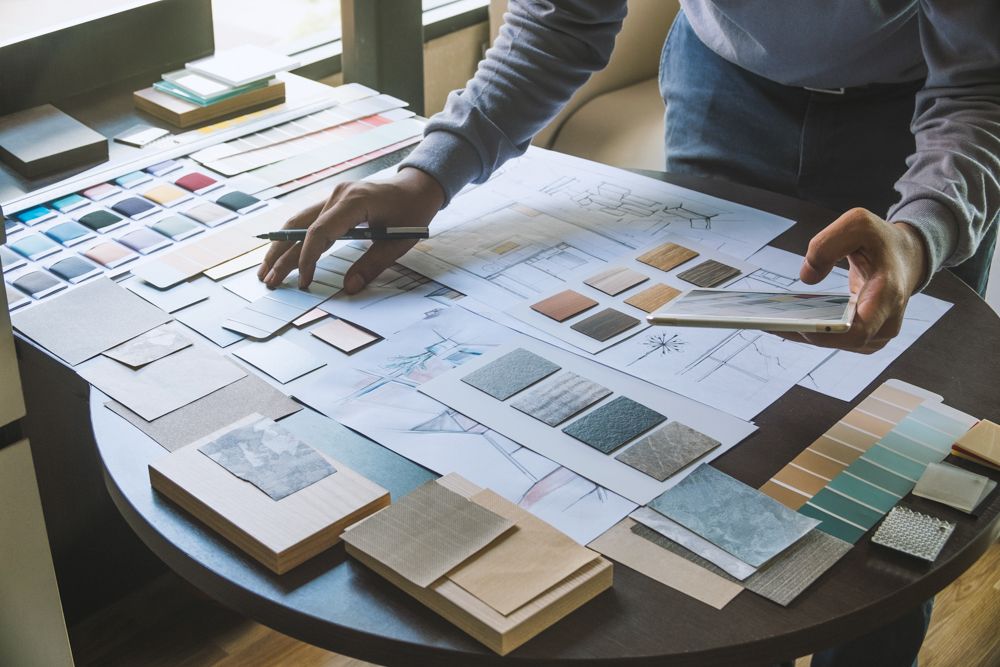 In homes, an interior designer is someone who works with homeowners to craft a home suited to their tastes, requirements and lifestyle. They come with a clear understanding of trends, without forgetting that each homeowner might have different opinions and requirements. Such people will generally take into account your needs. This includes the number of people in your home, their lifestyles and individual requirements and come up with a design that satisfies them all.
How to decide if you need an interior designer or contractor?
#1: Are you getting a home designed from scratch or making minor repairs?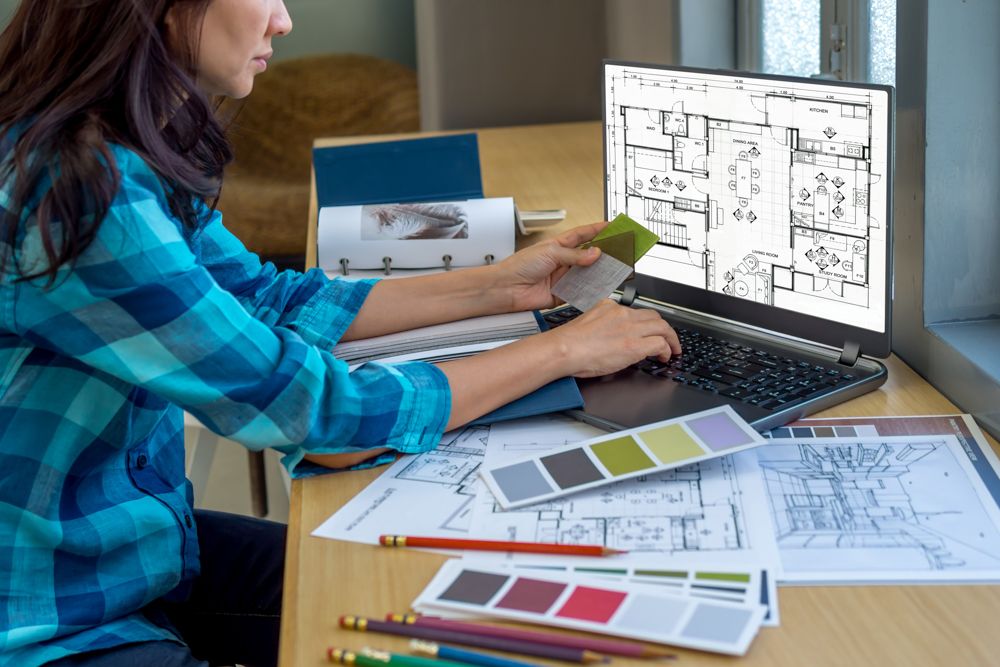 If you need help with renovating your entire home, including consultation, design and project execution, an interior designer might be a better choice. Livspace business manager Shim Chen Fui tells us that interior designers start by discussing client needs, safety requirements and other issues. To this end, an interior designer will create detailed designs of the interiors of the finished home, including 3D renders. This gives homeowners a clear picture and allows them to tweak the design to accommodate their requirements.
On the other hand, a contractor will ask for the exact changes you want. He will then oversee the changes with the help of workers. Some homeowners opt for contractors even for a full home renovation. This is because they think they can coordinate different aspects of the task. The end goal is to get the same result at a lesser price. However, unless you are absolutely certain of what you want, this might cause issues in the long run. On the other hand, if you're looking for minor changes, like repainting walls or repairing cabinetry, a renovation contractor is a good choice.
#2: Do you have a fixed budget?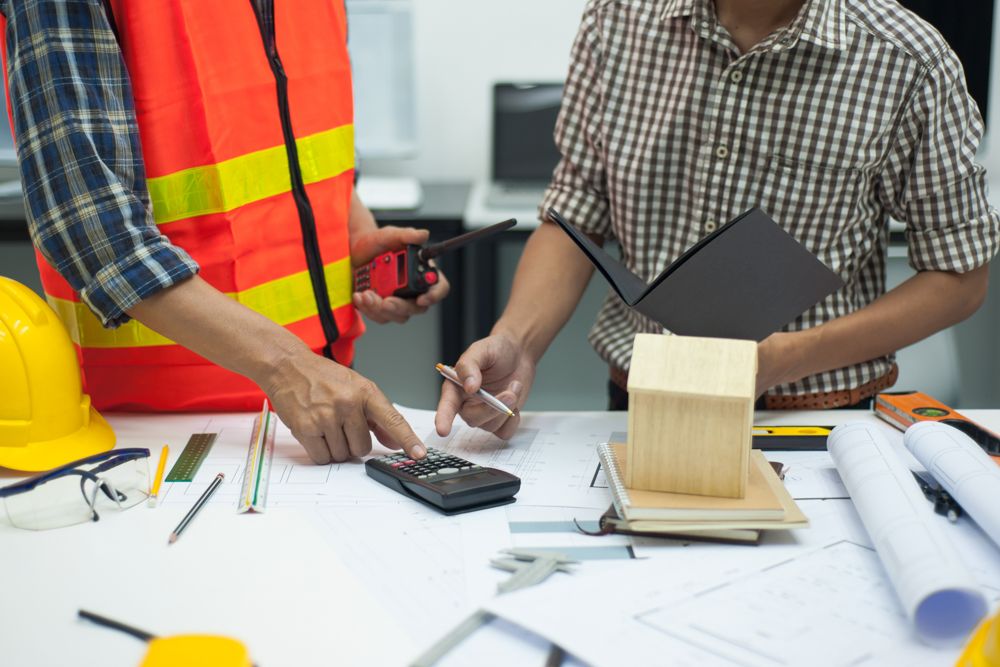 We peeked into the expenditure involved in hiring an interior designer vs a contractor. If you seek an interior designer, it can cost 12–20% more than the amount charged by a contractor. Since budget plays a major role in the renovation process, it is essential to remember that this decision can have long-term impacts. And how often do you get your entire house renovated, anyway?
#3: Are you sure of the changes or would you like the option of rectification after implementation?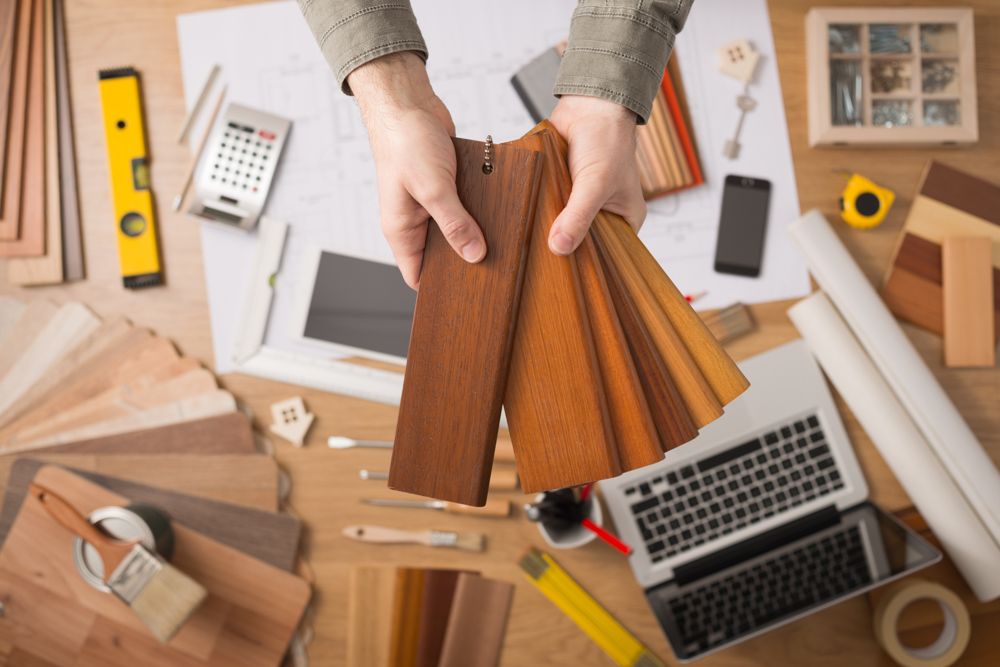 After the completion of a project, an interior designer will seek feedback from the homeowners before the process is complete. Designers take over the process from start to finish and oversee the installation themselves. So they also check with the homeowners about the final design. Moreover, if there are any issues, they are more likely to take ownership of the errors and have them fixed before the final handover.
On the other hand, contractors will stick to what the client has asked for. They are less likely to consider different aspects surrounding the design, and focus solely on the task at hand. At the same time, if there are any errors in the final design, they are less likely to take responsibility.
How to find a trust-worthy renovation partner for your home?
There are some qualities that you should be looking for in a renovation partner for your dream home. They have to be trust-worthy, reliable, have a great team of designers, innovative ideas, long-lasting furniture and so on.
If you're looking for renovations, design and build, carpentry work, demolition, hacking, masonry, plumbing, etc. and furniture and decor sourcing, we at Livspace provide the best-in-class service. We have proven our mettle in various living spaces including condos, HDB homes, and landed homes. You can start the process of building or renovating your home in five easy steps via our convenient and easy-to-use platform. We have award-winning designers and verified contractors on board to make your dream home come to life with ease.
The Final Verdict
A renovation contractor in Singapore is likely to stick to exactly what you suggest in terms of design and installation. So, if you need minor repairs or looking to renovate only parts of your home, you can go ahead and hire an independent contractor!
It's true that an interior designer might cost more than a renovation contractor in Singapore, but the benefits are many. The former is likely to understand your requirements as well as your tastes before coming up with a design for your home. This is followed by 3D drawings that help iron out the wrinkles. Once the design is finalised, they will also oversee the execution and installation of the final design. In case of any flaws, they will help you rectify the same as well. So in case of a full home renovation, we suggest you opt for an interior designer.
Check this out for more details: One-stop Renovation Guide for First-time Homeowners.
You can also take a look at this if you are looking for more renovation ideas: What Do You Want Your Living Room to Look Like?
Send in your thoughts and suggestions to editor.sg@livspace.com